Edge vs Techno Tyrant
This is a design for a children birthday party theme, contains wallpaper, character arts, placemats, and invitations. http://partiesforpennies.com/2016/05/super-hero-party/
This is a character design of a villain, the name is Techno Tyrant.  He takes control of the city's cyber grid system to put the city in the dark without any power.  I wanted to make this character as an iconic evil doer and appealing to young kids.  Techno knows his way around with technologies and inventing powerful robots and cyborgs to be his henchmen. 
Edge, a young energetic hero
wielding
double "edged" Kissaki Katanas.  He is the only one can stop the
Techno Tyrant
.  Kids love cool looking heroes, usually the
villains
are the cooler-looking ones.  I thought why not have a hero who
have
a fantastic costume, flexible and stealthy as a Ninja, and the master of
swordmanship
.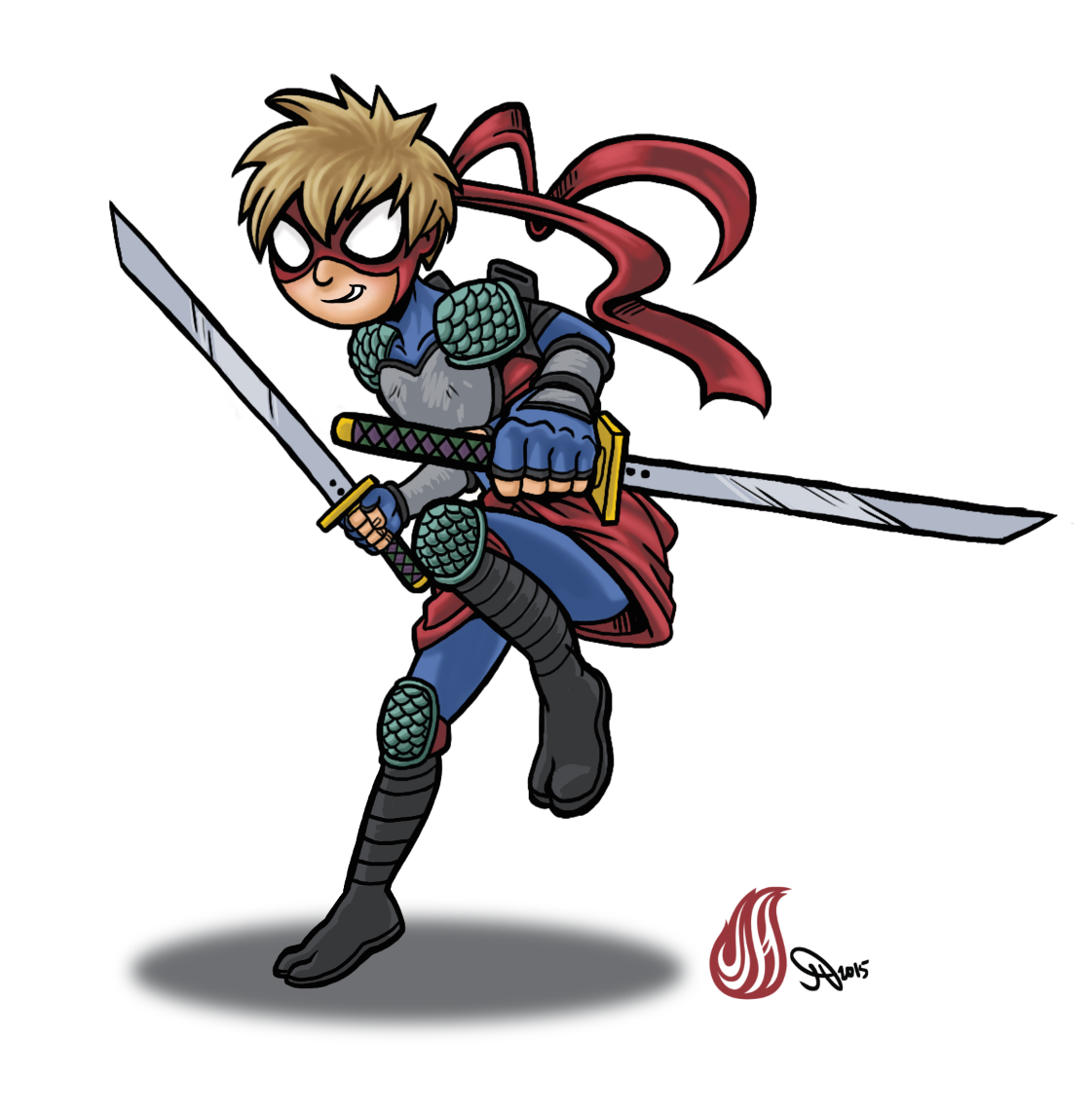 This is the front of a birthday party invitation 

card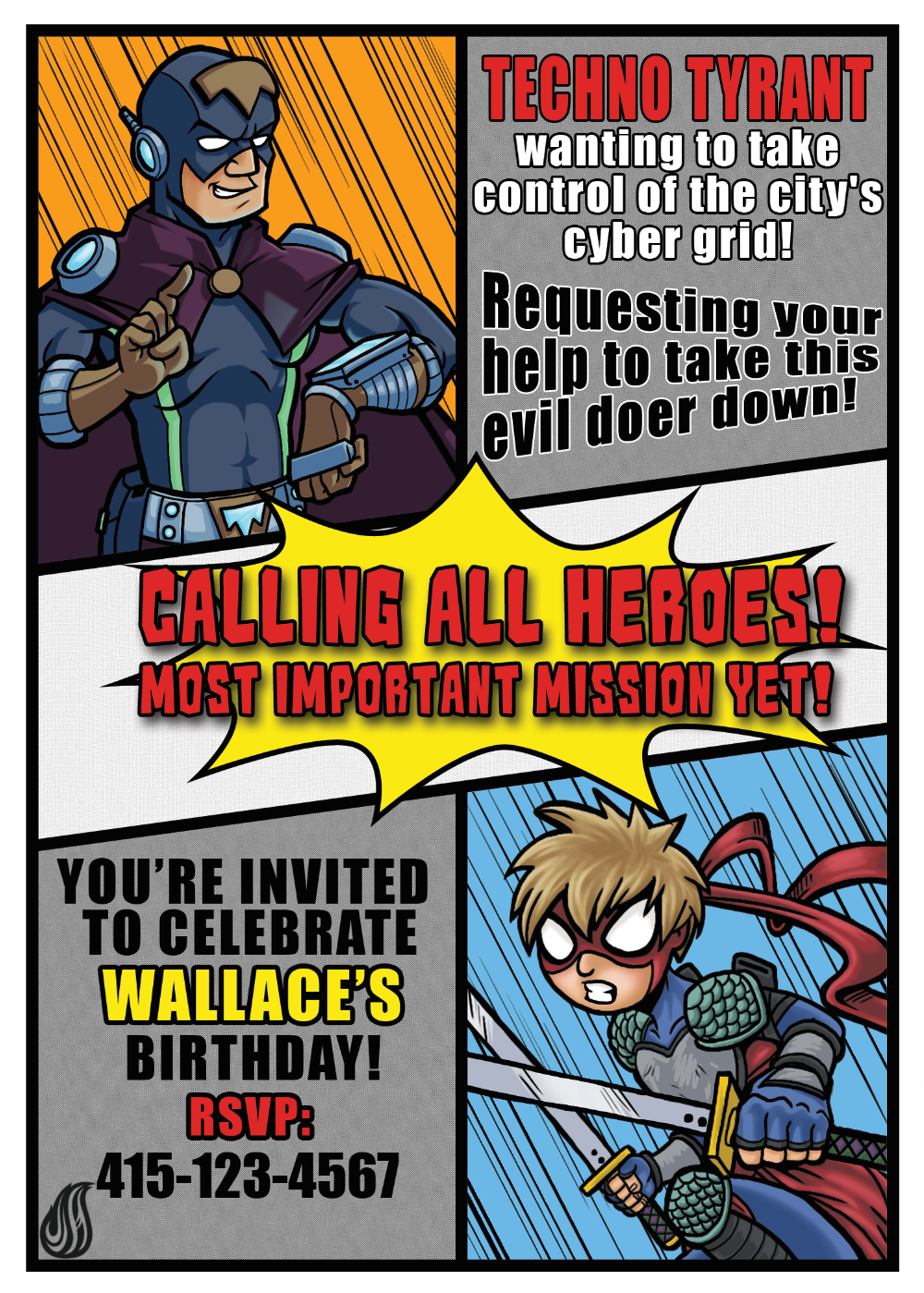 A simple desktop screen part of a prop for filming. This 
create
a feeling that
Techno Tyrant
does actually exist and have taken over the grid system on your own computer.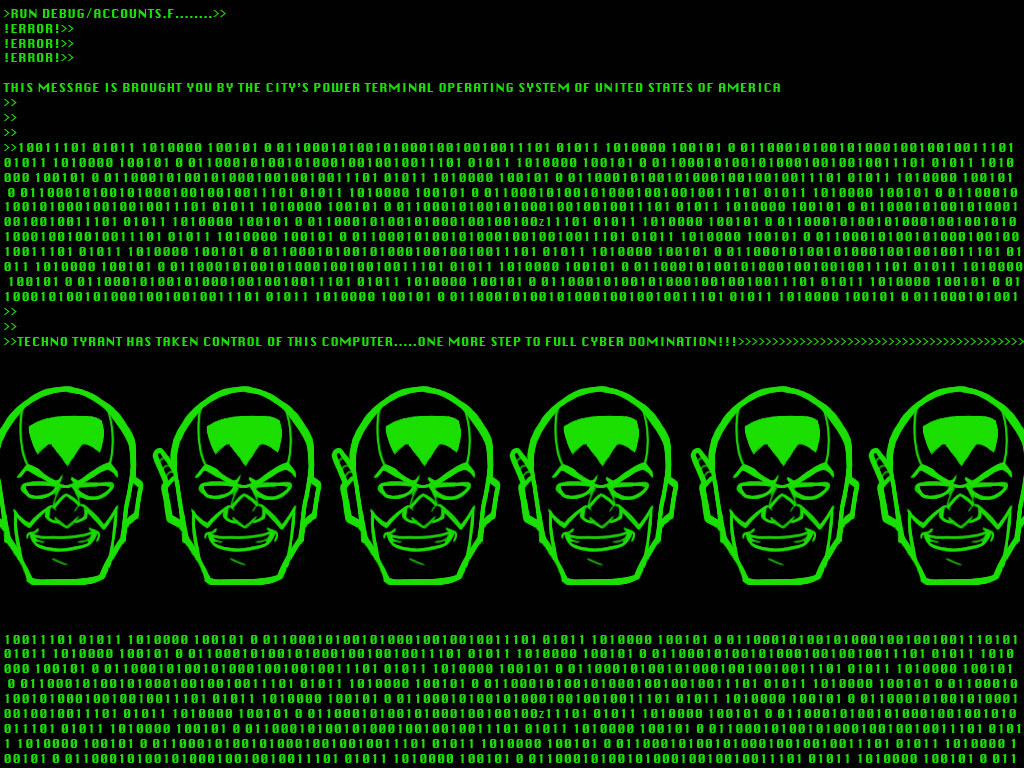 A rough storyboard for the party placemat before I moved on creating a cleaner look to it.  As for Edge, my client wanted the
hero
look like a spider-man.  It was
scraped
due to copyright infringement, which is why I decided to come up with the idea of having a cool hero who
know
the art of Samurai and Ninja.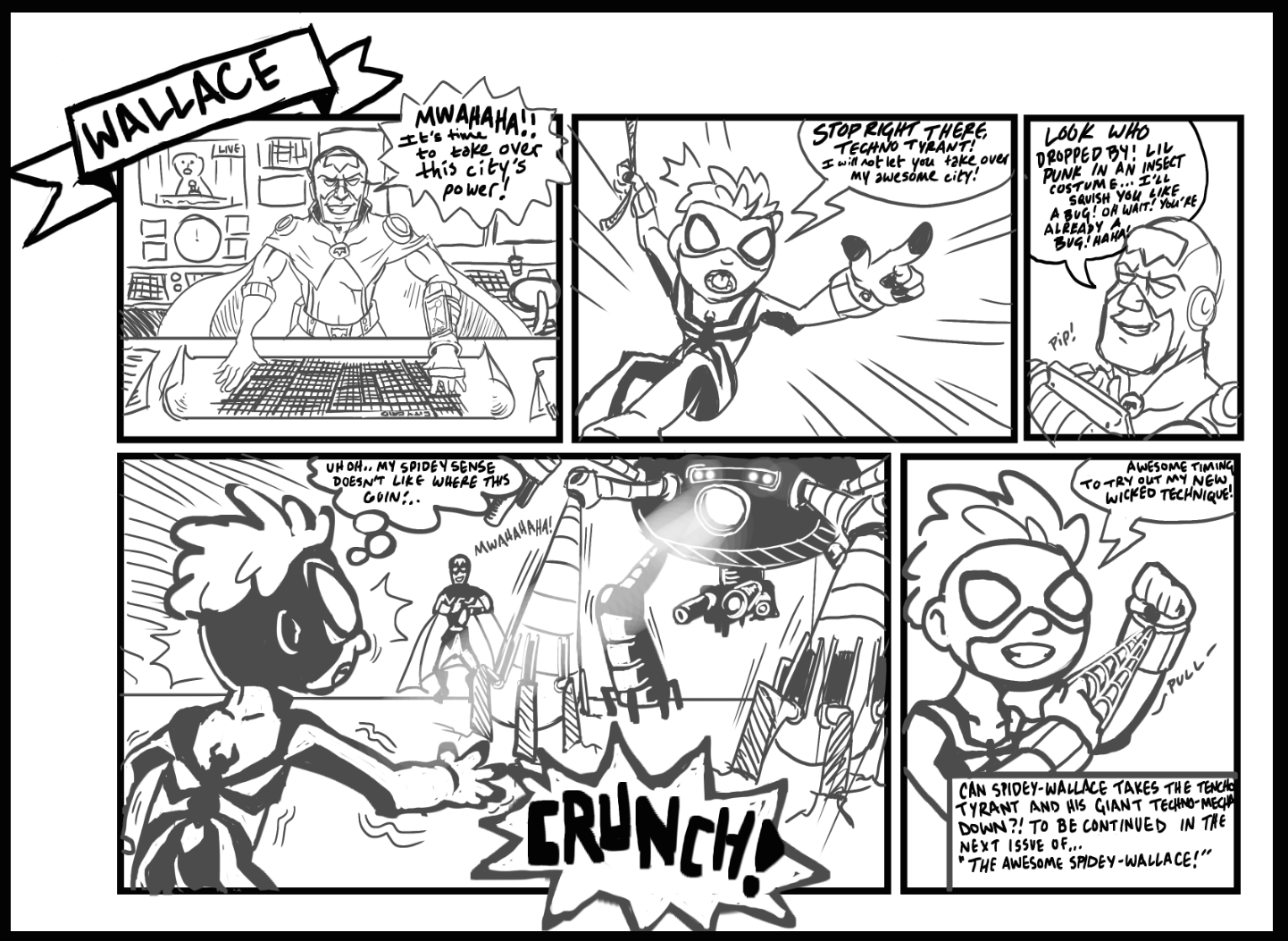 The final placemat, these are great for kids to come to the party to have fun colouring the whole thing.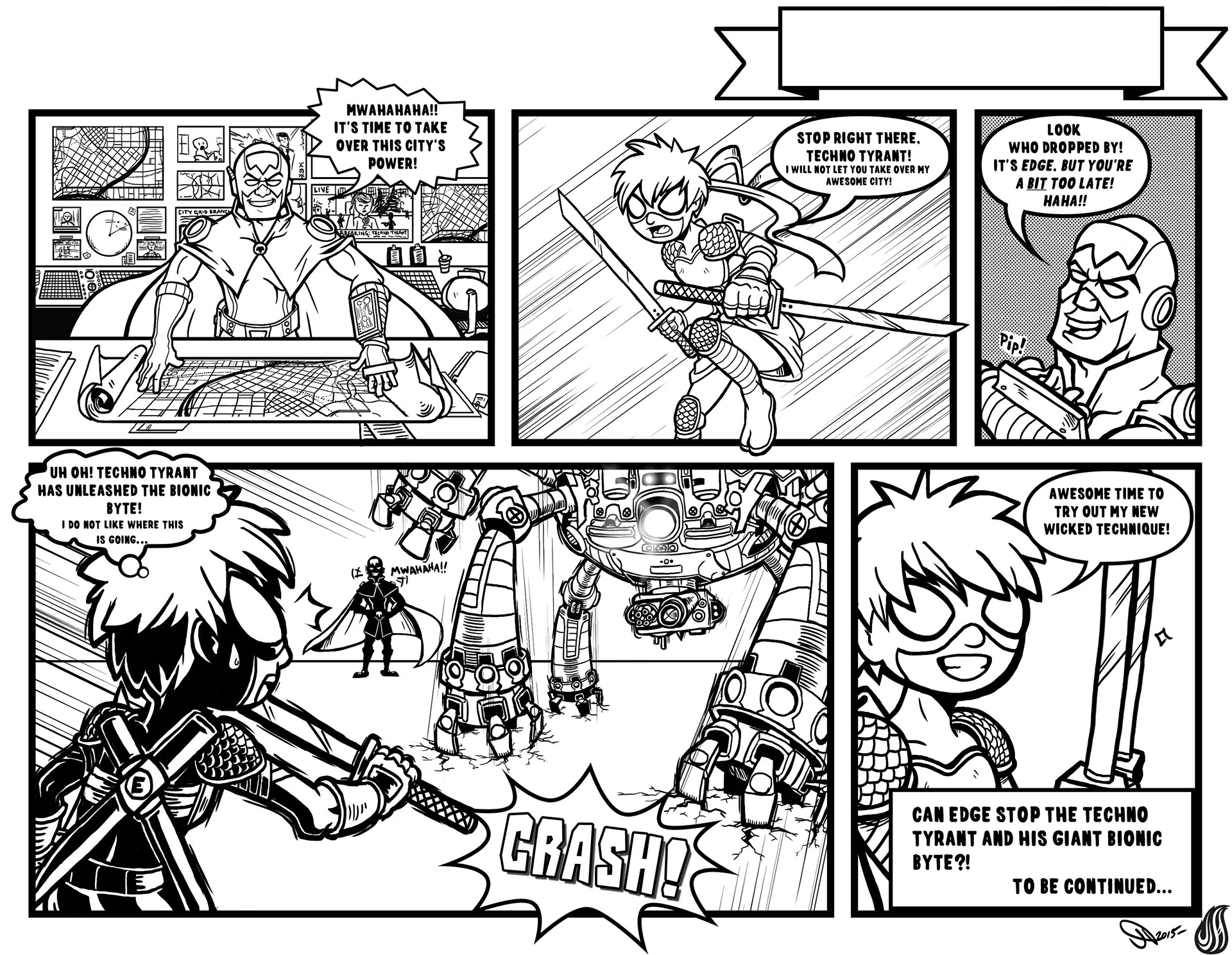 The whole concept for a Superhero Party packaging: